Respect Song Lyrics - BTS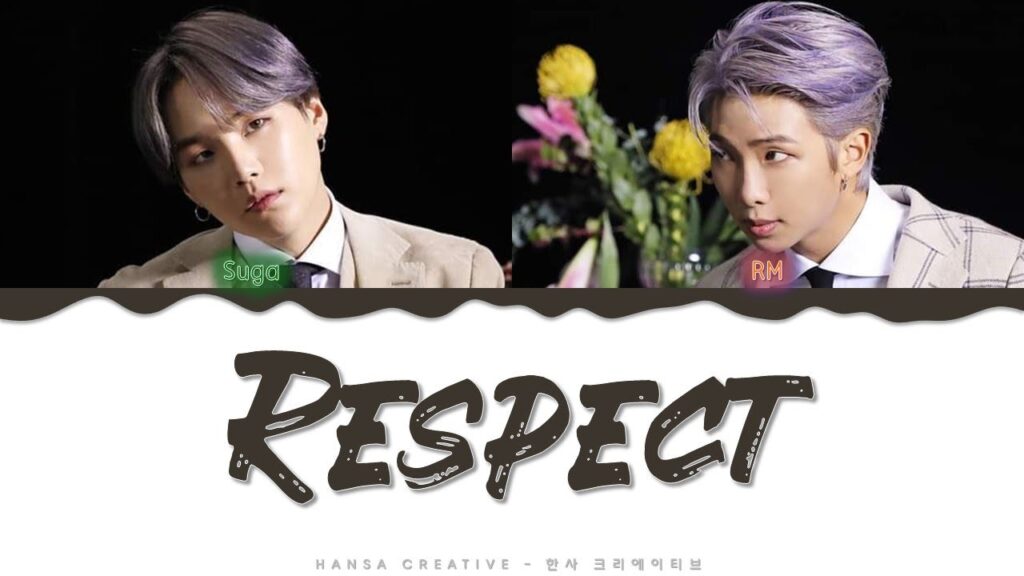 Respect Song Lyrics – BTS
Song Name : Respect
Singer : BTS
Music Director : BTS
Lyrics by : BTS

Respect Lyrics In English
Put your hands in the air
1
(Put your hands in the air)
Just like you don't care
(Just like you don't care)
Ayo SUGA nowadays this word floats around me
"Respect" but these days I'm confused of its meaning
They say it's said when someone keeps doing something
I'm not really sure either, brotha, do ya know?
It's obviously superior than love
Probably a concept that exists at the most superior rank
Out of all the superiors
Isn't that called respect, huh?
"Re-spect" means as it sounds, to literally look again and again
Look again and again and you'll see faults
But you still want to keep looking, despite of that
You'll need that perfect belief towards someone
So I can't get myself to easily say
The weight and thickness of it is vague
I hope someday I can confidently say it
And mean it when I do, to you and to me, huh
Please don't say respect easily, yeah
Because even I am not sure, yeah
Sometimes I'm scared of myself
What if the weak me is found out
(Respect) Everybody says it so easily
(Respect) Though you don't know what it is
(Respect) Please take a look again
(Respect) One time
(Respect) Two times
(Respect) I won't say it easily
(Respect) Even if I don't know well now
(Respect) One day I'll say it
(Respect) One time
(Respect) Oh yeah
What is "respect"? (What, hyung?)
I don't know, that's why I'm asking, you rascal (Oh, I see)
What even is "respect"?
Why is everyone saying it
Honestly I can't understand
Admiring someone
Was it something really that easy?
I still can't understand it
To be honest, there's no need for admiration
When there's not even respect
Everyone except you knows people
Talk shit behind your back
I honestly respect you
You have no intention to respect me so just skip it
Respect, I respect you
Applause to that pal who speak ill while smiling
(Respect respect)
Hope all the glory and prosperity seep into your life
(Respect respect)
Hope the road in front of you is eternally blessed
(Respect respect)
Money, honor, forward, forward
(Respect respect)
Yes, I respect you, yeah
(Respect) Everybody says it so easily
(Respect) Though you don't know what it is
(Respect) Please take a look again
(Respect) One time
(Respect) Two times
(Respect) I won't say it easily
(Respect) Even if I don't know well now
(Respect) One say I'll say it
(Respect) One time
(Respect) Oh yeah